Dr. Cyriac Joseph
Associate Professor

School of Pure & Applied Physics
Mahatma Gandhi University
Kottayam-686 560,India

Email: cyriacjoseph@mgu.ac.in/cyriacmgu@gmail.com

Phone: +91 9447000537
Academic Qualifications: 
Ph.D.  in Physics
(Mahatma Gandhi University Kottayam)
Title of the Ph.D. thesis: Growth and Characterization of mixed rare earth oxalate crystals
M.Sc. Physics with specialization in Solid State Physics
(Cochin University of Science and Technology, Kerala)
Fellowships awarded:
Senior Research Fellowship awarded by Council of Scientific and Industrial Research, Govt. of India
Research Area: Crystalline Materials
Crystal Growth and characterization
Nanocrystalline materials
Luminescent materials
Research Activities:
Ph. Ds supervised:  8
Ph. Ds Co-supervised:  4
A number of current Ph. D. students: 6
Number of M. Phil. projects supervised:  10
Number of research projects completed (Co- PI): 3
Number of seminars convened: 2
Research Publications:
Total Number of publications:  130
Number of Books Chapters:  4
Total citations – 1453
h –index – 20
List of Publications
Membership of Professional/Academic bodies
Indian Crystallographic Association
Association of Physics Teachers
Crystalline Materials
The Crystalline materials research group has done considerable work on the growth of high-quality organic/inorganic single crystals, their characterization, and the study of physical properties. The group was successful in the growth of a number of technologically important single crystals.  Currently, we are focusing on the synthesis and characterization of rare-earth-based single and nanocrystals. The magnetic and luminescent properties of rare-earth-based compounds make them technologically important which prompted the development of a series of new materials based on rare earth having applications in almost all the fields of modern technology.  Research activities are concentrated in the development of rare-earth-activated luminescent materials and engineering the optical properties.  Our group has developed several novel rare-earth-based phosphors based on vanadate, tungstate, phosphate, oxalate, molybdate, etc.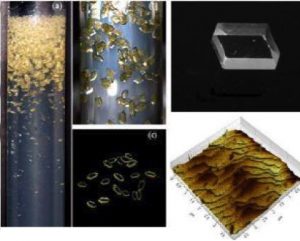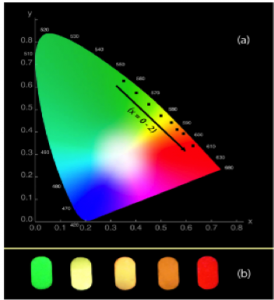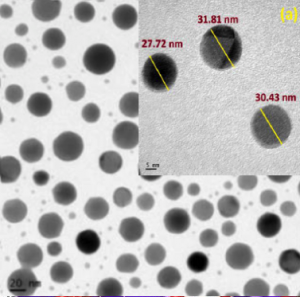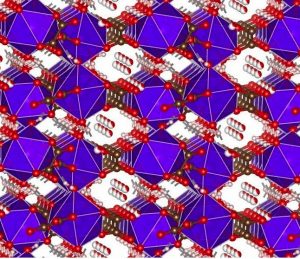 Recent Research Publications
Spectroscopic and phonon side band analysis of Tb 2−x Eu x (MoO 4 ) 3 nanophosphor K P Mani, G Vimal, P R Biju, N V Unnikrishnan, M A Ittyachen, Cyriac Joseph, Journal of Molecular Structure 1105 (2016) 279
Tunable emission and excited state absorption induced optical limiting in Tb 2 (MoO 4 ) 3 :Sm 3+ /Eu 3+ nanophosphors K P Mani, P Sreekanth, G Vimal, P R Biju, N V Unnikrishnan, M A Ittyachen, R Philip, Cyriac Joseph, Optical Materials 62 (2016) 110
Growth and characterization of Sm 3+ doped cerium oxalate single crystals M C Mary, G Vimal, K P Mani, G Jose, P R Biju, NV Unnikrishnan, Cyriac Joseph, Journal of materials Research and Technology 5(3) (2016) 268
Evidence for enhanced optical properties through plasmon resonance energy transfer in silver silica nanocomposites B Mol, L K Joy, H Thomas, V Thomas, Cyriac Joseph, T N Narayanan, N V Unnikrishnan, M
R Anantharaman, Nanotechnology 27 (8) (2016) 085701
Synthesis and optical characterization of host sensitized color tunable Tb 2-x Eu x (MoO 4 ) 3 nanophosphors for optoelectronic applications K P Mani, P Sreekanth, G Vimal, P R Biju, N V Unnikrishnan, M A Ittyachen, R Philip,Cyriac Joseph, Journal of Materials Science: Materials in Electronics 27(2016) 966
Photoluminescence properties of fully concentrated Terbium oxalate: A novel efficient green emitting phosphor Dinu Alexander, K Thomas, S Sisira, G Vimal, KP Mani, P R Biju, N V Unnikrishnan, M A Ittyachan, Cyriac Joseph, Materials Letters 189 (2017) 160
Microstructural characterization and optical properties of green emitting hexagonal and monoclinic CePO 4 : Tb 3+ nanocrystals S Sisira, D Alexander, K Thomas, G Vimal, K P Mani, P R Biju, NV Unnikrishnan, Cyriac Joseph,Materials Research Express 4 (2) (2017) 025010.
NUV/Blue LED excitable intense green emitting Terbium doped Lanthanum molybdate nanophosphors for white LED applications Kukku Thomas, D Alexander, S Sisira, P R Biju, N V Unnikrishnan, M A Ittyachan,
Cyriac Joseph
Journal of Materials Science: Materials in Electronics : DOI 10.1007/s10854-017- 7708-6
Effect of annealing temperature on the luminescence of Ce 1-x PO 4 : Tb x 3+ nanocrystals: A novel theoretical model and experimental verification S Sisira, D Alexander, K Thomas, G Vimal, K P Mani, P R Biju, NV Unnikrishnan,Cyriac Joseph
Journal of Materials Science : DOI 10.1007/s10853-017- 1600-x
Synthesis and optical characterization of sub-5 nm Terbium oxalate nanocrystals: A novel intense green emitting phosphor Dinu Alexander, K Thomas, S Sisira, G Vimal, KP Mani, P R Biju, N V Unnikrishnan, M A
Ittyachan, Cyriac Joseph
Dyes and Pigments 148 (2018) 386
For all publications click here